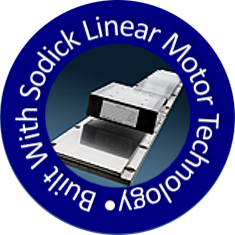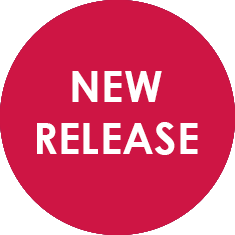 Linear Motor DriveHighly Rigid Structure
The "AL series" are equipped with the in-house developed and manufactured linear motors and demonstrate high-speed and high response machining. Together with a highly rigid machine structure, the adoption of precision correction function "TH COM" reduces the amount of thermal displacement by 50% compared to conventional models.
Newly Developed "SP Power Supply"
The communication and throughput speed has improved in the newly developed "SP Power Supply" for the die-sinker EDM, which increased the motor control response speed by more than double. The adoption of the new "TMM4" and "BSN4" circuits improves the quality and speed of the overall electrical discharge machining range.
"Arc-less 4" Circuit

The adoption of the latest electrical discharge control technology "Arc-less 4" circuit greatly improved the performance of die-sinker EDMs, such as further increased speed, reduces electrode wear, and realized various machining surface qualities from satin to mirror surfaces. It is also equipped with the AI machining condition adviser "LN Pro AI".
10-year guarantee on positioning accuracy
Linear Motor (X/Y/Z axis)
Absolute Linear scale (X/Y/Z axis)
Ceramic components
Sodick Motion Controller
Linear motor cooling unit
Dielectric fluid cooling unit
SVC circuit
"SGF4" Nano-Wear Discharge Unit
TMM4
BSN4 finishing circuit
 SP controller
19″ TFT colour screen
Intelligent Q³vic EDM
Remote controller
LN Professional AI software for optimum condition search
3-side Rise and fall tank
Clamping chuck
LAN interface
USB port
Totalising hour metre
Work light
Specification
Work Table Size (W x D) [mm]
600 x 400 (Ceramic)
Work Tank Inner Dimensions (W x D x H) [mm]
750 x 620 x 350
Work Tank Fluid Level (Min to Max) [mm]
100 – 300
X Axis Travel [mm]
400
Y Axis Travel [mm]
300
Z Axis Travel [mm]
270
Max Weight of Electrode [kg]
50
Max Workpiece Weight [kg]
550
Machine Tool Dimensions (W x D x H) [mm]
1550 x 2440 x 2330
(Includes a Power Supply and Dielectric Tank)
Machine Tool Weight [kg]
4000 (Includes a Power Supply and Dielectric Tank)
Dielectric Tank Capacity (Initial dielectric fluid supply amount [L]
330