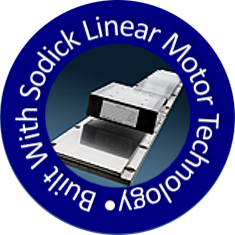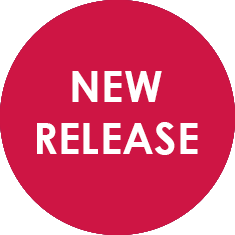 3-axis Linear Motor Drive & Highly Rigid Machine Structure
The adoption of the independently developed linear motor demonstrates high-speed and dynamic response servo performance even with its large size. The unique Y-axis structure demonstrates high-speed and stable performance even with the horizontal servo and second cut of the 3-axes.
Stable Electrical Discharge System "Arc-less Plus"
The adoption of "Arc-less Plus" increases the speed further, suppresses electrode wear to the utmost, and realizes various machining surface qualities from satin to mirror surfaces.
Maximum Machining Range in the Series
The optimized machine design based on the C-type column specification of "AG100L," supports larger sized workpieces with reduced installation area. Adoption of the double structure slide method for the Y-axis reduced the moving weight while extending the strokes of the machining axes, which enables high-speed machining.
10 year warranty on positioning accuracy
Linear Motor (X/Y/Z axis)
Absolute Linear scale (X/Y/Z axis)
Ceramic components
Linear motor cooling unit
Dielectric fluid cooling unit
SVC circuit
"SGF2" Nano-Wear Discharge Unit
TMM3 generator
Improved Ease of Operation
Remote controller
LN Professional software for optimum condition search
Clamping chuck
LAN interface
USB port
15″ TFT Screen
Work light
Specification
Work Table Size (W x D) [mm]
2500 x 1550 (ceramic)
Work Tank Inner Dimensions (W x D x H) [mm]
3000 x 1800 x 1000
Work Tank Fluid Level (Min to Max) [mm]
520 – 950
X Axis Travel [mm]
2000
Y Axis Travel [mm]
1200
Z Axis Travel [mm]
800
Max Weight of Electrode [kg]
100
Max Workpiece Weight [kg]
10,000
Machine Tool Dimensions (W x D x H) [mm]
4770 x 5220 x 4605
(Includes a power supply and service tank)
Machine Tool Weight [kg]
19,000
Dielectric Tank Capacity (Initial dielectric fluid supply amount [L]
7000